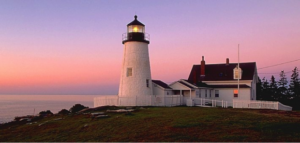 After quarantining for months, the sheer joy of getting out of the house can be at times overwhelming.  But then reality reminds us of the many months we've sheltered safely at home and how precious an escape away truly is.  Here at the Brewster House we take your health, safety and enjoyment very seriously.  Travel this summer promises to create special memories. We are the place where you can unwind, feel safe and enjoy a getaway. ………..but only when you feel you can truly relax.
As of July 1, we are delighted to welcome Mainers , New Hampshire & Vermont travelers without impediment, visitors from outside of the trifecta are welcome also but asked to adhere to the state's Certificate of Compliance*.  This document is furnished after you have reserved and collected upon check in.
We've spent the last months looking at every facet of our home to create an environment where you, our guest, can experience Maine's beauty because your stay is in a clean and trusted surrounding and we continue to keep pace with the safe standards and guidelines set forth by the state health authorities.
But as of right now, when you escape to the Brewster House, here's what you'll find:
Reservations:
A maximum of 4 Rooms available to book with no more than 2 rooms per floor occupation.  The only exception being whole Inn reservations available for one party at this time if requested.
Guests will be asked to restrict movement through the Inn in an effort to limit interaction with fellow guests.  A "trail map" for entering & exiting guest rooms will be provided to support effective social distancing.
Self Check In:
Guests will be greeted in advance of their stay with comprehensive email instructions in order to unlock the main door, locate their room, key inside, and review the aforementioned "traffic patterns."  Keys will be found in the room upon check in.  Our new TouchStay APP will also be shared prior to arrival; it's filled with great advice on recreation, dining, and sightseeing along with directions to our home and lots more.
Full payment will be requested at time of check in and ideally conducted via online processing.
On premise Dining & Meals: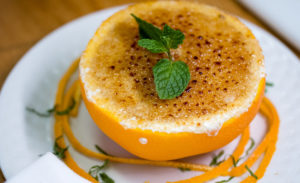 Guests will receive a personalized table assignment for their entire stay.  Guests may use this table to enjoy their breakfast and take-out meals they have obtained from local restaurants.   The linens & table ware are changed daily.
Guests who don't want to enjoy our 3-course breakfast served at their table can opt for our BH 'to go' breakfast.  It will feature a warm bakery option (e.g. muffin, egg and cheese sandwich) and yogurt parfait with fresh fruit & granola along with single use utensils & napkins.  This breakfast will be delivered to your door.
We will continue to offer beverages from either our 'wine cave' or bigBrewstah kegerator but will need to call the innkeeper for assistance.   A special Growler size and flights are available upon request.
Guests are asked to NOT congregate the Inn's common areas for extended periods.
During this phase, guests are permitted to read or relax in the parlour but should respect social distancing and will be required to wear facial mask as a courtesy to other guests if social distancing is not possible.
Housekeeping:
During this critical time, no room refreshes will be offered.  You are encouraged to call or text to request additional amenities needed (ie. Soap, Shampoo, Keurig coffee, or a change of towels and trash removal).
Prior to arrival, rooms will be thoroughly cleaned.  To reduce the risk presented by contact surfaces,  our guest book delivered via a highly intuitive and easy to navigate APP.  Maine Craft Distilling Hand sanitizer & alcohol swabs will be offered in each room for liberal consumption.
Upon departure, rooms will be blocked off for a minimum of 24 hours.  After such time, our housekeeping staff will clean and sanitize the room taking all personal precautions (face mask & gloves) and EPA approved cleaning products in order to put the room 'back into inventory.'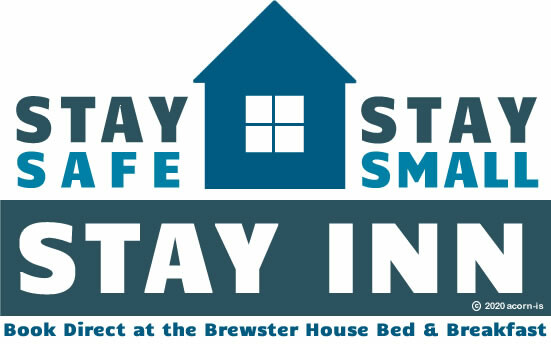 CHECK AVAILABILITY and inquire about our
"Inn Takeover" Reservation offers, weekend packages and more.