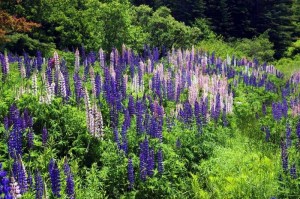 Following on the heels of the whimsically-named nor'easter called Nemo, we had another storm about a week ago, and more snow just this past weekend. With more snow predicted tomorrow (Wednesday), you might find it hard to believe that we can see signs that Spring is on its way – but it is!
Despite the sudden flurry of snowstorms (sorry – couldn't resist!), temperatures have been well above freezing in between, so each snow has nearly disappeared before the next one arrived. Even with snow in the current forecast, the temperatures are above freezing, so we don't expect it to be around long!
And then, there is the true sign of Spring – March 1 marks the beginning of our annual Spring Serenity special at Brewster House Bed & Breakfast in Freeport Maine! This annual special has become extremely popular with our guests over the past several years.
Not only is the weather starting to improve (though there can often be nice conditions for a bit of snowshoeing, cross-country skiing, etc. – and L.L. Bean's courses to teach these and other skills continue into March) but the Freeport's outlets and shops are clearing out their old merchandise to make way for the new – and that means SALES!
Check out our availability calendar, and book your visit to get 3 nights for the price of 2, March 1 – May 8, 2013! All the Brewster House goodness, with an extra day free! Any room, any day, but subject to availability.
Ruth & Scott
Brewster House Bed & Breakfast, Freeport, Maine