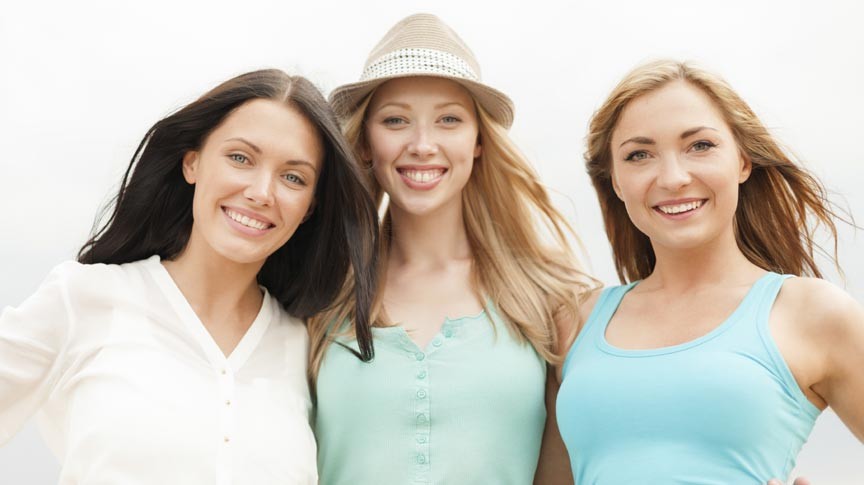 After the long winter and slow start to spring, what better way to bust out into summer than by taking advantage of the Freeport Girlfriend's Getaway Weekend – June 5-7, 2015!
Freeport, Maine is always good for a relaxing vacation, what with all the great shops, galleries, restaurants, and other attractions in town – but our draw just became even stronger with the Freeport Girlfriend's Getaway!
The Freeport Girlfriend's Getaway takes all the great reasons to visit Freeport and adds an eye-popping selection of specials, savings, packages, tastings, and events on top, making the weekend of June 5th through the 7th in Freeport one you'll hate yourself for missing!
Just look at some of the special offers and happenings in store for you and your BFF's during the Freeport Girlfriend's Getaway:
Jockey – Girlfriends Bra Party: Enjoy a custom bra fitting and with every bra purchase, receive a matching panty.
New Beginning's Consignment – Mention Girlfriend's Getaway Weekend and get an additional 10% off your purchase.
Bow Street Market – Saturday only: save up to $5 off 2 bottles of wine plus enter to win a Bow Street Gift certificate.
R.D. Allen Freeport Jewelers – 10% off all sale and regular prices – 25-50% off select jewelry!
Lindt – Visit Lindt for FREE LINDOR Truffle of your choice all weekend.
Maine Craft Distilling Public House – Stop by for a Special Girlfriend's Getaway Sample Cocktail and complementary tastings available of any of the locally made craft spirits.
Brown Goldsmiths – Jewelry Design Workshop: learn the art of jewelry design and design your own! Take home an image of your custom design or even start the process to have it made!
Wilbur's Chocolate of Maine – Hands On Factory Tour: come learn Wilbur's history enjoy samples galore, and make your own treat on the factory tour.
L.L.Bean – Women's-Only Introduction to Fly-Fishing Course: learn the fundamentals of fly fishing in just a few hours with our expert casting instructors.
Kendall Tavern Inn – Paint Night: Enjoy an amazing night of painting with Maine artist and instructor Kellie Chasse. All supplies and appetizers are included.
Freeport Girlfriend's Getaway
June 5-7, 2015
The above is just a small – very small! – selection of the incredible collection of specials, offers, and events that make the Freeport Girlfriends's Getaway the must-do event of the summer. For a full list of all you can take advantage of during the event, be sure to visit the Freeport Girlfriends's Getaway page at www.freeportusa.com.
Of course, the Freeport Girlfriends's Getaway also includes Lodging Specials and .. what do you know? We here at Brewster House have one!
The Brewster House Girlfriend Wine-Away Special: Two luxurious nights and days at Brewster House with home baked treats on arrival; 3 course, gourmet daily breakfasts; a Saturday Wineglass Painting class, including 2 wineglasses per lady and followed by a late Saturday afternoon wine & cheese mixer; 1pm Sunday late check-out. All this at 10% off, starting at $389 per room per weekend (2 ladies) + tax! If you want to take advantage of The Brewster House Girlfriend Wine-Away Special, please call 207-865-4121 to make a reservation. See you then!