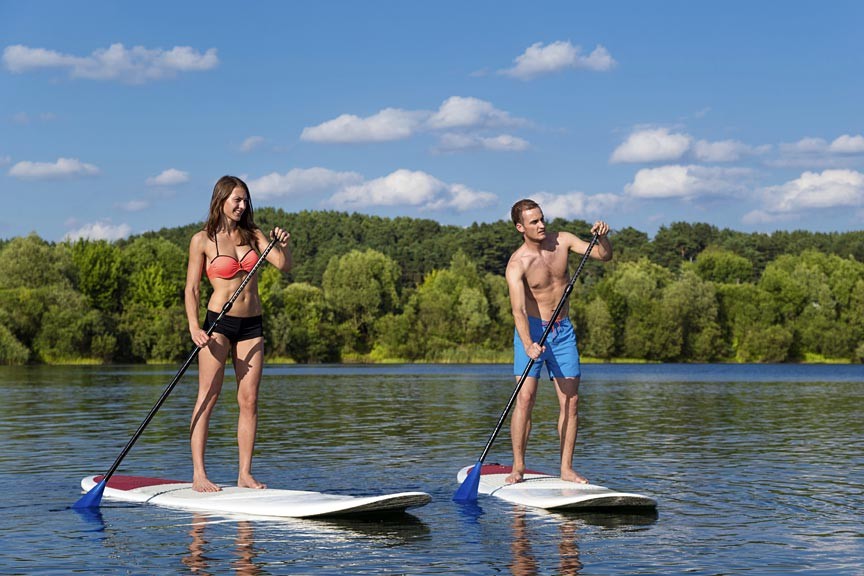 The 34th annual L.L.Bean PaddleSports Festival Weekend, also known as PaddleFest, is almost upon us: June 5th through the 7th, 2015. Will you be there?
Held across the US, wherever you find an L.L. Bean store, the annual PaddleSports Festival Weekend is a particularly huge deal here in Freeport, Maine, because Freeport was the home of Leon Leonwood Bean and remains home to the flagship store of the wildly successful business he started back in 1912 that bears his name to this day: L.L. Bean.
The annual L.L.Bean PaddleSports Festival Weekend is a celebration of the great outdoors, getting out into them, and doing so on the water in a kayak, canoe, or paddleboard: PaddleFest 2015!
While the L.L.Bean PaddleSports Festival is a three day affair, here in Freeport, the real action takes place Saturday and Sunday at the L.L.Bean Paddling Center on Casco Bay. While only a short, ten minute drive from the Freeport L.L. Bean campus, L.L. Bean is offering free shuttles to the Paddling Center throughout the weekend.
And what will you find at the L.L.Bean Paddling Center during PaddleFest 2015? Races, seminars, demos, food, fun, and more – take a look:
Test Out Boats and Paddleboards:
Curious about how a certain boat performs or just wanting to compare the differences between kayaks, canoes, stand-up paddleboards, and/or the gear? Go for it with some hands-on experience as well as advice from one of the many experts that will be on-hand.
Free Classes & Clinics:
Lots of experts will be on hand to help you pick up a new skill or hone those old, raggedy ones at the Quick-Start paddling clinics, stand-up paddleboard yoga classes and more.
Stand-up Paddleboard Race:
Have what it takes to come in first in a stand-up paddleboard race? Now you have the opportunity to prove it to both yourself and others for free. Boards, paddles and PFDs will be provided. Races must be 12 years old and up.
Meet Seth Wescott and See the L.L. Bean Bootmobile:
Snowboarding champion and celebrity Seth Wescott will be here on Saturday and the L.L.Bean Bootmobile will be here throughout the PaddleSports Festival – stop by for a picture!
Plus on-site food trucks to keep you going through the weekend; free family games, creative crafts, hands-on outdoor activities, and a marine touch tank for the kiddies, and loads more. Don't miss it!
L.L.Bean PaddleSports Festival Weekend 2015
June 5-7, 2015
95 Main St, Freeport, ME
For more information, be sure to visit: www.llbean.com
L.L.Bean PaddleSports Festival Lodging
Whatever it is that brings you to Freeport, the only way to make sure your stay is as good as it possibly can be is to book a room at the Brewster House Bed & Breakfast. A proud member of the Freeport community, we offer impeccable service, uncommon comfort, and simple elegance in a convenient location. Stay with us and experience the difference!