Got some great news!!…effective immediately, Massachusetts, Rhode Island and Connecticut residents are welcome in the state without a testing or quarantine requirement.  The same is true for travelers that have been fully vaccinated  or recently recovered from the virus.  Then, as of May 1, travelers from all states are automatically exempt unless otherwise determined by the Maine CDC.
Here at home we are getting ramped up to welcome back favorite guests and meet new ones.  Restaurants are able to increase capacity in the coming months, although mask mandates and cleaning protocols are still in affect.  I'm hopeful that more public attractions, musical performances and the like will also start to see a lifting of restrictions.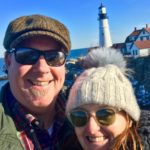 Still dreaming of your Maine getaway?  Long for the fresh air and blue skies?  Portland Head Lighthouse is just south of us and of the most photographed.  It also happens to be one of our favorite rooms (#6) here at the Brewster House.    This King Bed Suite with companion room (featuring a pull out couch) offers 'breathing room' for a couple and flexibility for a family of 3.
The Portland Head Suite
is especially suited for college visits.   Whether you're touring prospective institutions or visiting your co-ed, the Brewster House we are conveniently situated near Bowdoin College and a short drive to Bates, Colby, University of New England as well as the Maine College of Art and University of Southern Maine.    And just to sweeten the deal, we love to invite your special family member to join for breakfast,  that is if your student is willing to get up before 1p.:)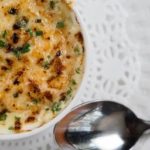 Your Lighthouse Adventure Awaits, 
RESERVE
your favorite Lighthouse Room today.